Restorative Dentistry – Florence, NJ
How We Help Damaged Smiles Flourish
Even with great preventive care, most people will experience tooth decay or damage at some point in their lives. Our team at Florence Dental Studio understands that. Rest assured that we won't judge or shame you for the state of your mouth; all that matters is that you're seeking the quality care you deserve. Dr. Joe and Dr. Dara would love nothing more than to heal your damaged teeth and restore your smile's full potential. Call us today to learn how restorative dentistry from our Florence, NJ dentist can make your pearly whites look and feel good as new!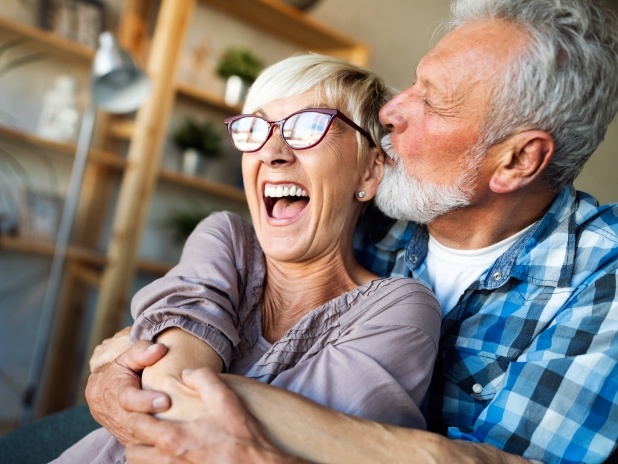 Why Choose Florence Dental Studio for Restorative Dentistry?
Partnered with Trusted Dental
Lab Technicians
Friendly, Judgment-Free
Dentists & Team
Goop-Free, Comfortable Digital Dental Impressions
Tooth-Colored Fillings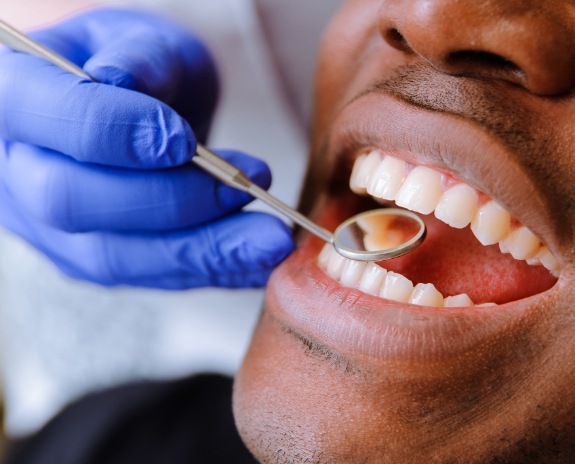 Made of composite resin, tooth-colored fillings are designed to repair small cavities while practically disappearing within the surrounding tooth enamel. This putty-like material can be personalized to resemble the exact shade of a patient's tooth. Better yet, tooth-colored fillings contain zero metal, so they don't cause temperature sensitivity like traditional metal fillings often do.
Dental Crowns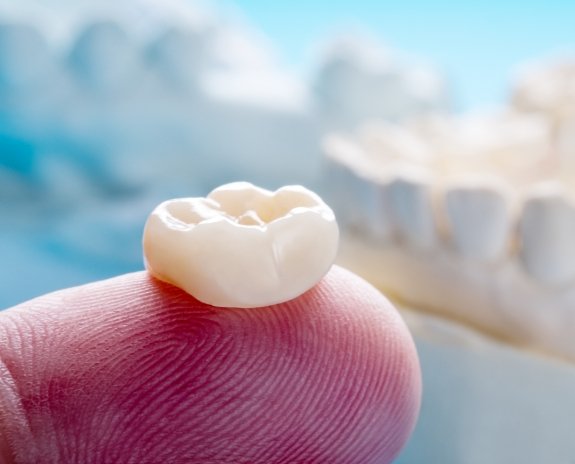 A dental crown is ideal for a tooth that has sustained more extensive trauma or decay. This tooth-shaped "cap" fits snugly over the entire visible structure of the tooth, protecting it from further damage and enabling it to function as it should. In addition to durable metal crowns that help back teeth withstand chewing forces, we can also provide crowns for front teeth made from natural-looking materials like porcelain and zirconia.
Full Mouth Reconstruction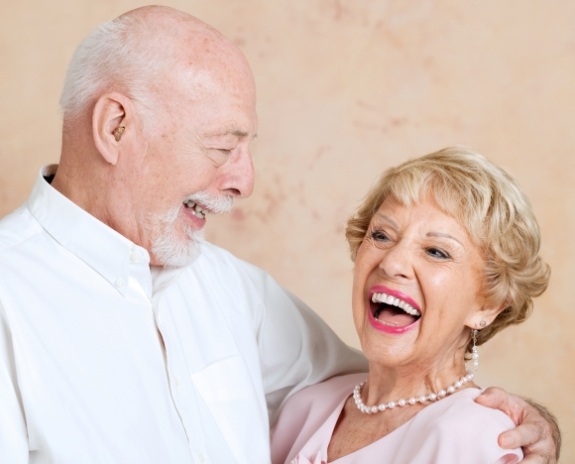 If you have several decayed, broken, or even missing teeth, then we can come up with a full mouth reconstruction plan to help you enjoy a fully functional and confident smile again. Full mouth reconstruction involves combining multiple procedures and completing them in a customized order. This makes it much more efficient than trying to tackle each dental health issue separately.