About Our Dental Office – Florence, NJ
Welcome to Florence Dental Studio
When you first visit our dental office, you will immediately notice that everyone, from our talented doctors to our caring dental staff, is extremely friendly, welcoming, and dedicated to helping each and every patient enjoy their appointments. Dr. Joe and Dr. Dara make it a point to get people in quickly so that they can get the care they deserve all the sooner. Get a feel for Florence Dental Studio below before you contact us for an appointment.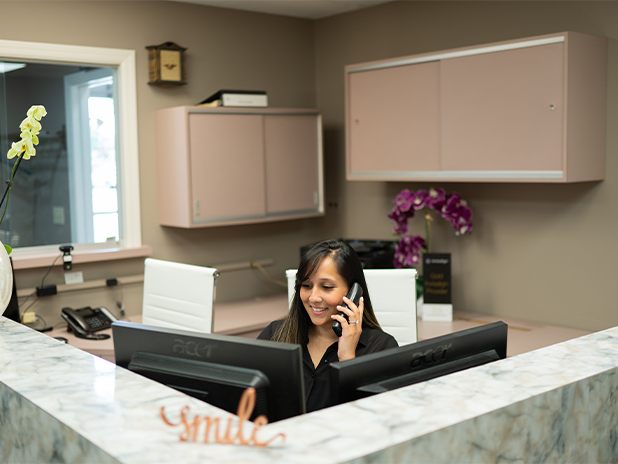 Stress-Free Dentistry
We know that some people are anxious about their regular dental appointments, but here at Florence Dental Studio, they do not have to be stressful. You will be greeted with bright smiles at the front desk, and you'll always be surrounded by people who are happy to have the opportunity to work with you to maintain a healthy brilliant smile. We will make sure that you know exactly what you can expect during your first visit so that there are no surprises on the day of your appointment.
Clean, Modern
& Safe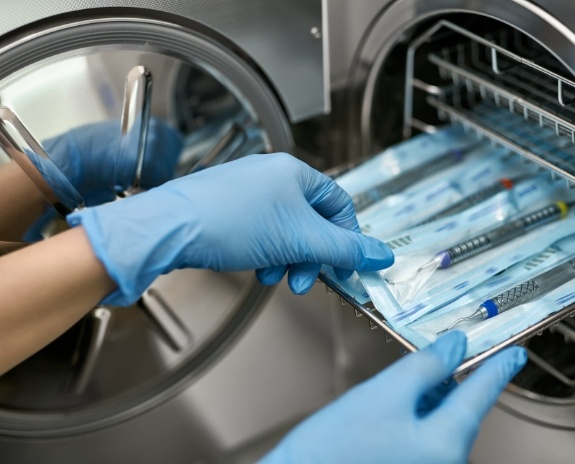 The environment of a dental office matters. It should incorporate modern technology to improve patient comfort and treatment outcomes, it should be kept clean at all times, and it should be safe for patients of all ages from every walk of life. At our dental office, we have made sure to meet all of these criteria while also maintaining a high level of customer service. Accommodations such as a coffee station in the reception area will help you feel at home until your appointment.
Learn About Our Safety Commitment
Kind, Caring
Dental Team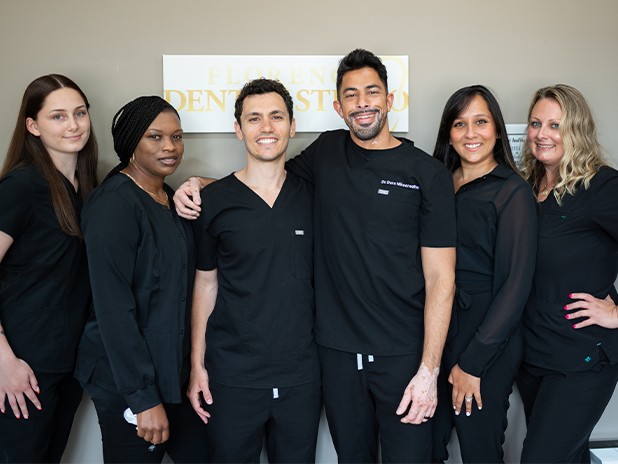 Have you ever been to a dental office where everyone was very impersonal and treated you like just another patient? That is not how our team treats patients. We always let you know that we are happy to see you, and we'll work to maintain a happy and upbeat tone for your appointment whether it's a routine checkup or a treatment for restoring your oral health. We are looking forward to getting to know you better in the future!
No Wait Time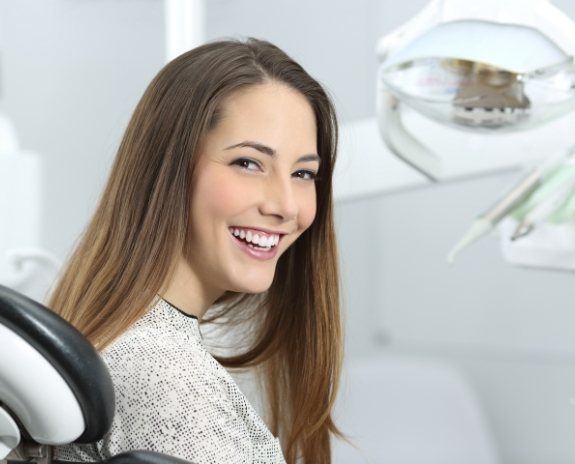 Visiting the dentist takes valuable time out of your schedule. We understand and respect this, and we never want to keep you from your routine any longer than necessary. We make it a point to see people as soon as possible so that they don't spend too much time in our waiting room. Despite this, we always stand behind our work, and we do not make any sort of compromises when it comes to quality.
Modern Dental
Technology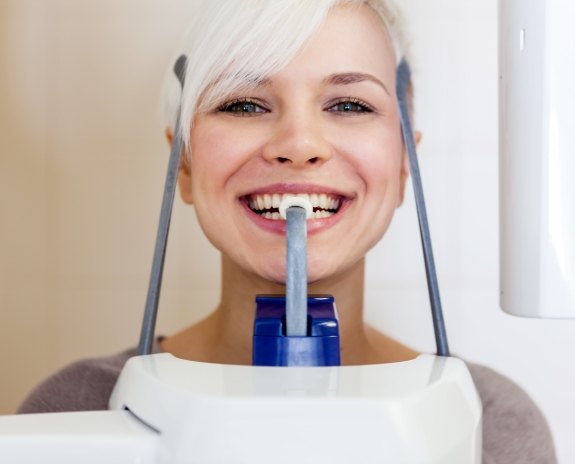 We work with a state-of-the-art dental lab called Finesse that employs the most up-to-date techniques and technology to create precisely fitted restorations. In-office, we also take advantage of the advancements that modern dental technology has to offer. One major example is how we use intraoral cameras to improve dentist-patient communication by providing clear visual aids of the inside of your mouth. Another example is taking digital impressions that don't force patients to bite down on dental putty that can trigger a gag reflex.
Interactive
Mouth Tours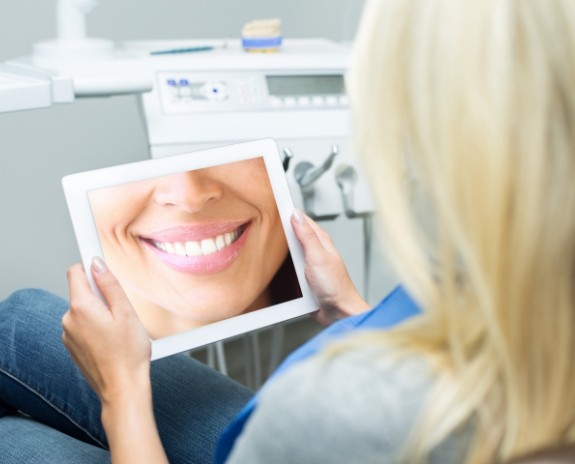 Digital technology has made it possible for us to give you interactive tours of your mouth so that you can take a close look at any problem areas. While we're showing you the state of your teeth and gums, we'll point to any health issues and explain the treatments that we offer that can be used to correct them. With one of our personalized smile plans, you can look forward to once again having a healthy grin that you can't wait to show off.
High-Quality Dentistry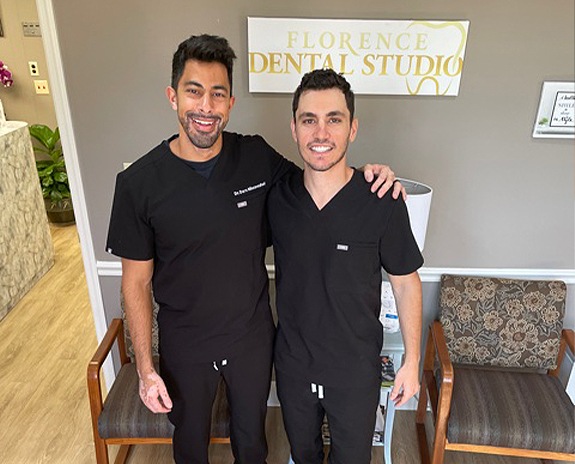 Dr. Joe and Dr. Dara have both undergone extensive dental training to provide comprehensive dental service. Do you need treatment for your children? Do you have a tooth that needs to be replaced or repaired? Are you looking for a solution for crooked teeth or jaw pain? At our dental office, not only do we offer many treatments to account for your family's oral health needs, but we also emphasize quality in everything we do, so you can be sure your smiles stay healthy in the long term.
Convenient Location
& Hours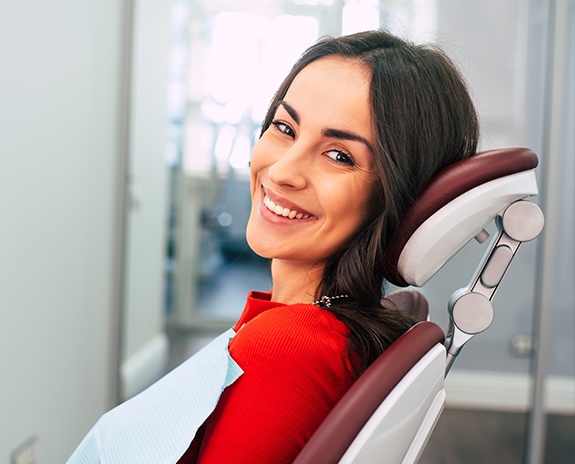 Our dental office is located on Broad Street, and we offer early and late hours during the week. This way, we can be accessible to Florence families when they need urgent dental care. Get in touch with us today, and one of our team members will help you find an appointment time that fits into your schedule so that you can get the care you need without any trouble. If you need help finding our dental office, don't be afraid to ask for directions.