Children's Dentistry – Florence, NJ
Caring for the Littlest Smiles in Your Life
As a parent, you naturally want what's best for your child in every facet of their life. That includes making sure they have a healthy smile! At Florence Dental Studio, we're committed to helping children relax and have a great time while giving their teeth and gums the attention they need. We love being silly with kids, but we're very serious about giving them healthy smiles! To learn more about how Dr. Joe, Dr. Dara, and the rest of our friendly team can help your little one's grin, contact us today for children's dentistry in Florence, NJ.
Why Choose Florence Dental Studio for Children's Dentistry?
Kid-Friendly Dental Office Environment
Intraoral Cameras Teach Children About Their Smiles
No Long
Wait Times
Dental Checkups & Teeth Cleanings for Kids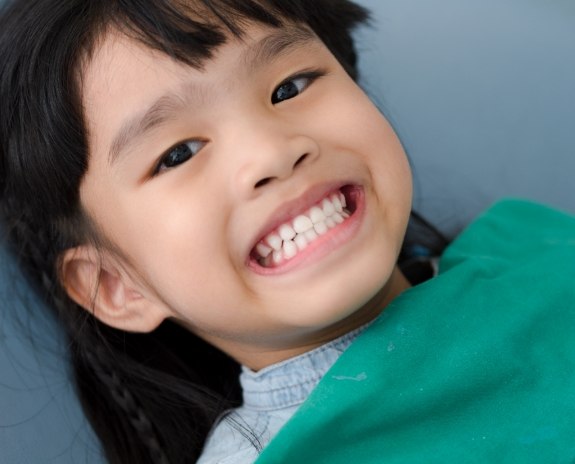 Your little one's first dental checkup (which should happen by their first birthday) mainly involves helping them get accustomed to the sights and sounds of a dental office. After all, kids who are comfortable in the dental chair are more likely to maintain healthy smiles later in life. During these visits, we'll spend some time teaching your child excellent at-home oral hygiene habits and making sure their teeth and jaws are developing properly. You'll also have the chance to ask questions about caring for their smile between appointments.
Dental Sealants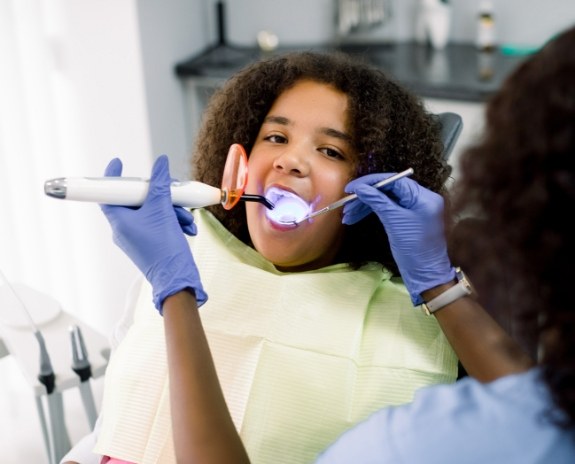 The teeth toward the back of the mouth – known as molars and premolars – have deep grooves that are ideal for breaking down food, but they can also trap debris and bacteria. As a result, these teeth are more susceptible to decay, particularly for children who may have trouble effectively brushing and flossing. With dental sealants, we can give your son or daughter an extra boost of protection against cavities. It only takes a few minutes for us to paint a plastic coating onto the grooves of the back teeth, forming a protective layer that shields tooth enamel from bacteria for up to 10 years!
Silver Diamine Fluoride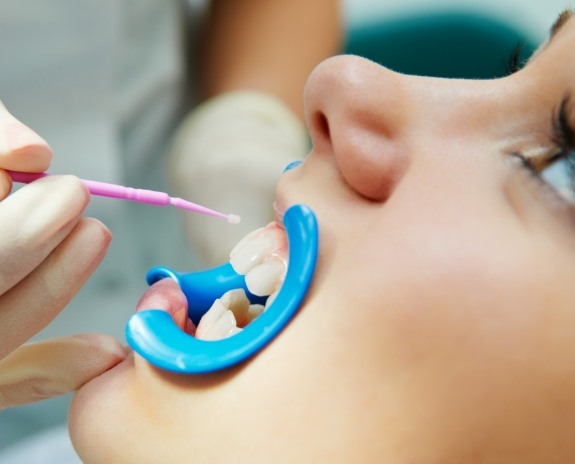 If we detect that your child has a cavity, we may be able to restore their tooth in a more conservative manner than a filling. In fact, with silver diamine fluoride, we can often stop tooth decay in its tracks! After cleaning your little one's tooth, we'll apply a highly concentrated fluoride gel to the decayed section of the enamel. This treatment is non-invasive, painless, and can be completed during a routine checkup and cleaning.
Pulp Therapy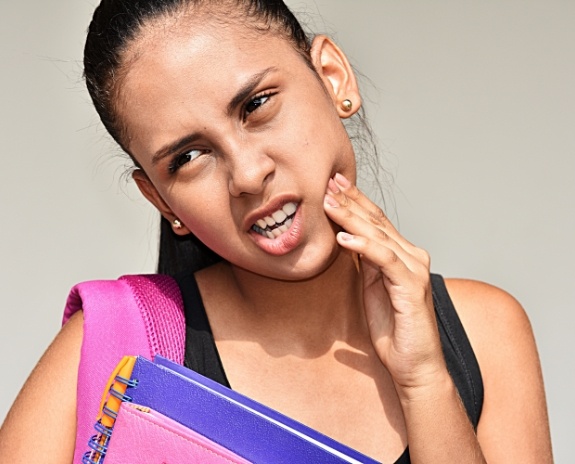 There's a small bit of nerve tissue in the center of every tooth, called the dental pulp. If bacteria reach the pulp due to decay or cracked enamel, it can cause a debilitating toothache. Instead of extracting the tooth altogether, pulp therapy enables us to preserve your child's natural smile while relieving their pain. This procedure entails numbing your kid's tooth and removing the infected sections of the pulp. The healthy tissue is left untouched, allowing the tooth to develop as it normally would.
Athletic Mouthguards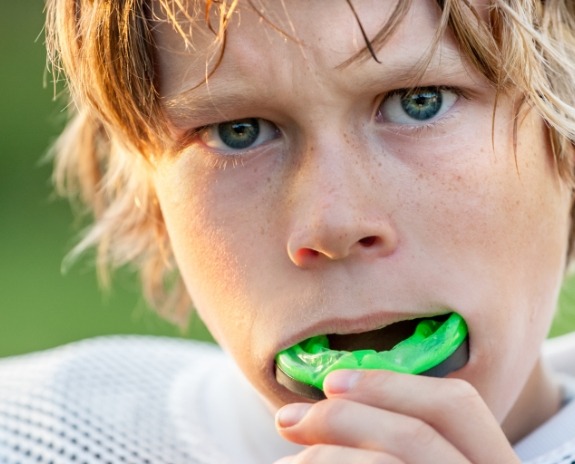 If you have a future sports star in your family, then a protective mouthguard is an absolute must. An injury to the mouth, jaw, or face can all too easily result in a broken or knocked-out tooth – not to mention terrible pain! At Florence Dental Studio, we can give your little athlete a personalized mouthguard designed to fit more comfortably and provide more effective protection than the cheaply made guards sold in stores.