Replacing Missing Teeth – Florence, NJ
Enjoy a Complete, Healthy Smile Again
As embarrassing as it may feel to have gaps in your grin, tooth loss is more than just an aesthetic issue. Missing teeth make it difficult to chew a great deal of foods, leading to nutritional deficiencies that impact your overall health. At Florence Dental Studio, we want to not only rebuild your smile, but help you achieve full-body wellness. That's why we offer several options for replacing missing teeth. Call us today to schedule a consultation and find out which solution for replacing missing teeth in Florence, NJ is right for you!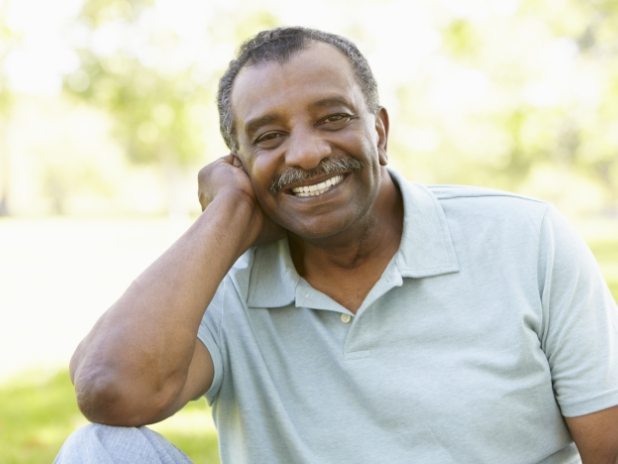 Why Choose Florence Dental Studio for Replacing Missing Teeth?
Friendly Dentists Who Take the Time to Listen to Your Needs
Digital, Goop-Free Dental Impression Technology
Works with Trusted Local Specialists for Dental Implant Placement
Dental Bridges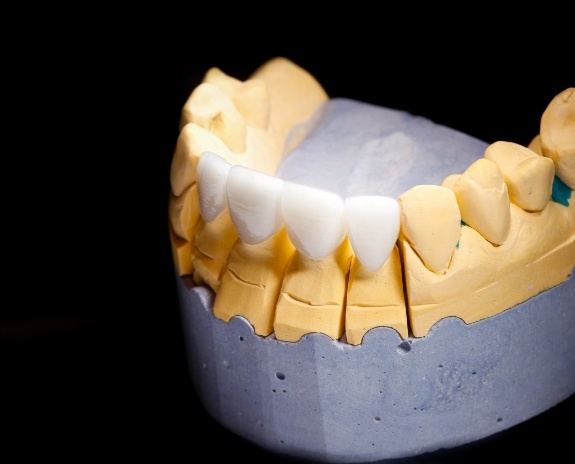 For patients who are missing one tooth or a few in a row, a string of dental crowns can literally "bridge" the gap. We can secure a crown onto each of the remaining teeth at the ends of the empty space to support artificial teeth that will replace the missing ones in between them. A dental bridge not only helps a patient enjoy a complete, healthy smile again, but it also keeps the bite even and prevents adjacent teeth from drifting out of place.
Dentures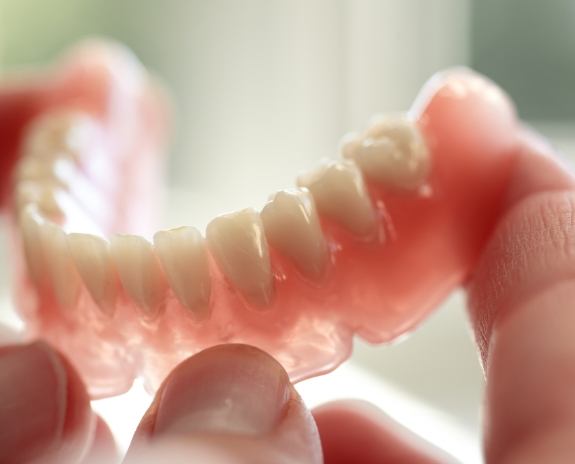 In cases of significant tooth loss, dentures are a relatively quick and affordable way to bring back all of your missing pearly whites at the same time. Modern dental technology has made today's dentures more comfortable and natural-looking than ever before. A full denture can recreate an entire arch of lost teeth, while a partial denture seamlessly fills the gaps when some natural teeth remain.
Dental Implants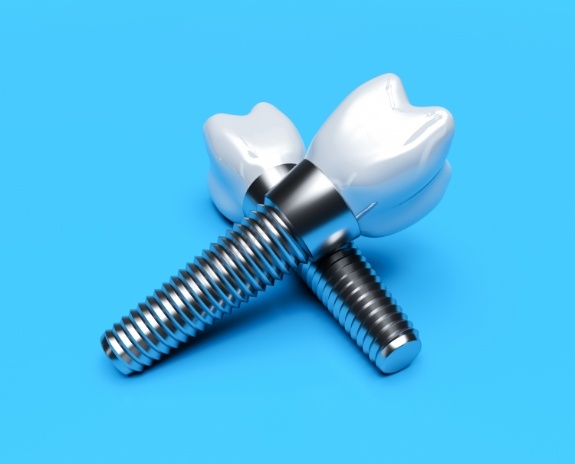 As any dentist will tell you, dental implants are far and away the closest thing to real teeth. Why? Instead of just sitting on top of the gums like bridges and dentures, dental implants take it one step further by also replicating the roots of the teeth below the gumline. This comprehensive structure allows dental implants to look, feel, and function exactly like natural teeth. Better yet, they maintain the strength of the jawbone, lowering the risk of future tooth loss and preserving a youthful facial appearance.