Dentures – Florence, NJ
An Affordable Way to Restore Your Smile
Tooth loss is a common issue all throughout the country. Approximately 178 million Americans are missing at least one tooth while 40 million are missing all of their teeth. Fortunately, just because you've suffered from tooth loss in the past doesn't mean that you need to go the rest of your life sporting gaps. At Florence Dental Studio, we offer customized dentures as an affordable way to restore your smile. To learn more about dentures in Florence, contact our office. We'd be happy to get you started with an initial consultation.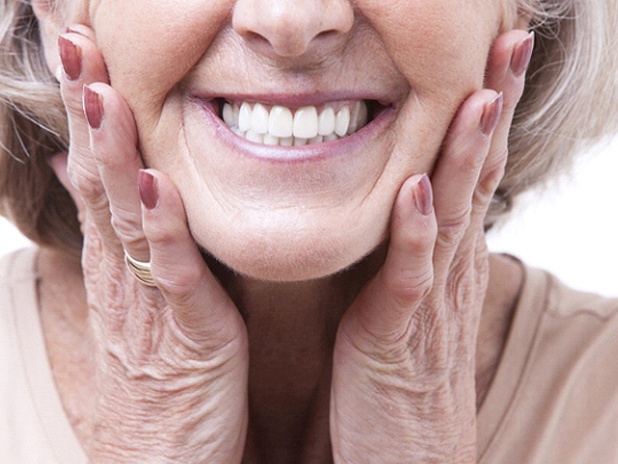 Why Choose Florence Dental Studio for Dentures?
Customized for Natural Appearance
In-House Dental Plan Available
Third-Party Financing Options
Who is a Good Candidate for Dentures?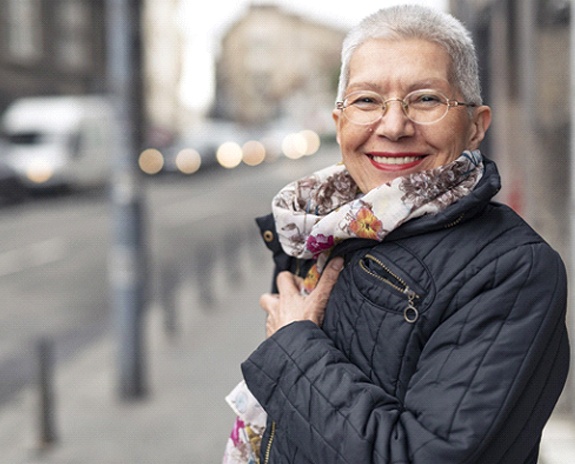 Dentures are an excellent option for people who are missing several, most of, or all of their teeth. Missing teeth makes daily tasks, like eating, speaking, and smiling much more difficult. Depending on the number of teeth that you're missing and where they are located in the mouth, a customized plan can be created just for you. If you have any existing oral health issues, like gum disease or tooth decay, these need to be treated an eliminated ahead of time. Our number one priority is the health of your smile!
Types of Dentures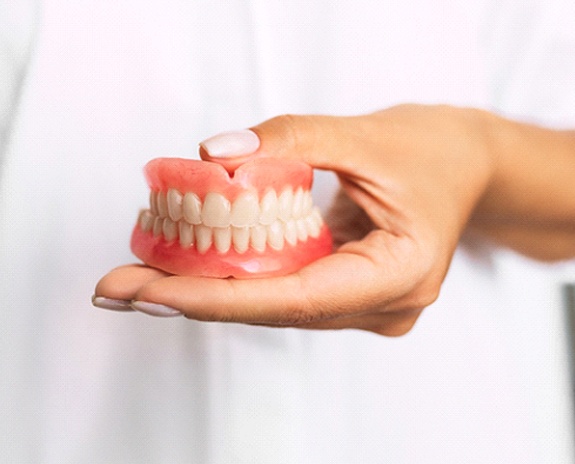 There are a few different types of dentures out there to cater to a variety of different needs. During your initial consultation with us, we'll determine which of the following is ideal for you.
Partial Dentures
This option is great for patients who still have some healthy teeth remaining. A partial denture fits in with surrounding teeth like a puzzle piece and is secured with inconspicuous clasps or brackets. This way, missing teeth in different locations of the mouth can be replaced all at once with a single restoration.
Full Dentures
This traditional option replaces an entire row of missing teeth on the upper or lower arch. Instead of being held in by clasps, traditional dentures are held in by the shape and natural suction of the mouth. Full dentures are designed to meet your unique measurements, needs, and preferences so they appear just like natural teeth.
Implant Dentures
Instead of being held into place by the natural shape and suction of the gum tissue, implant dentures are made stable by a series of screw-like titanium implants that are placed directly into the jawbone via a surgical procedure. This option eliminates any slipping, clicking, and the need for adhesives or clasps. The additional stability allows patients to regain up to 70% of their natural chewing power. Implant dentures are also designed to last many decades, so you don't need to worry about having them relined, repaired, or replaced.
The Benefits of Dentures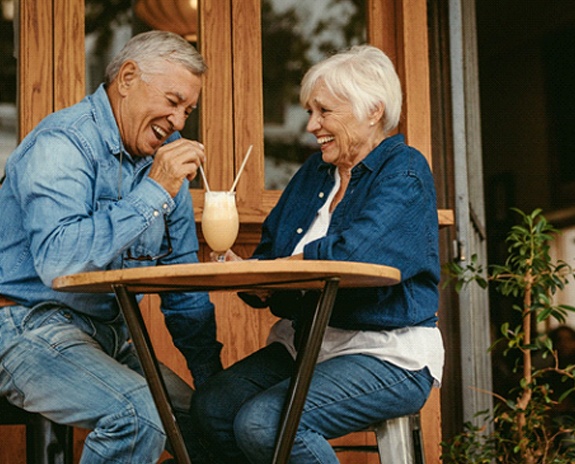 Dentures can be lifechanging for people who have suffered from tooth loss. Here are just some of the benefits you can expect to experience:
Improves speaking ability
Prevents movement of surrounding teeth
Increases confidence
Partially covered by most dental insurance plans
Easy removal for cleaning
Customized for natural appearance
Supports facial muscles
Allows for easy chewing